DE-Day Comes Every Year… #DeForestKelley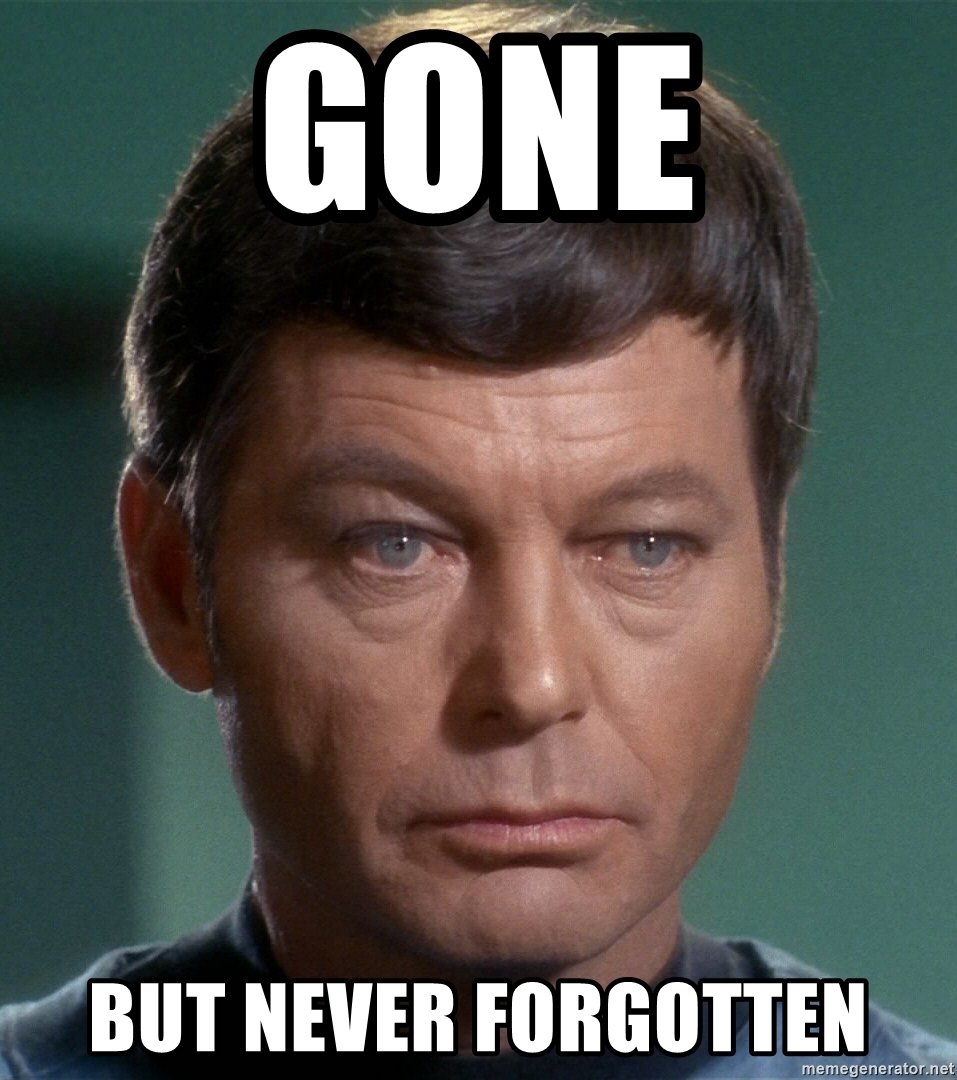 DE-Day (the date DeForest Kelley passed away) comes every year & every year I get down in the dumps.
But this year I decided to share the JOY of knowing him on Facebook with almost 50 images from the times I spent with him and Carolyn.
I posted the post to western pages, Star Trek pages, and a few other pages, and not a minute has gone by all morning long that someone hasn't posted a thank you or asked a question, or shared their own memories of De.
Except for the fact that this has been one shitty year, I wish De was here to see how deeply loved and missed he still is, and how many fans he continues to accrue as the years pass.
I think he would be utterly amazed. Dan Madsen (I think it was) asked De one time during an interview how he would like to be remembered and he responded, "Well, my first thought is, 'I hope they will remember!' There's nothing deader than a dead actor!"
When De thought of motion picture and other eternally celebrated icons, he envisioned Clark Gable, James Dean, Marilyn Monroe, John Wayne, Marlene Dietrich, Michael Jackson, and Elvis…maybe even Shatner and Nimoy because of Kirk and Spock.
But he was always sadly frustrated that his character wasn't given more screen time to show what he could do with McCoy.  "In the fourth and fifth seasons, we were all supposed to get our due, but they never came to pass."
Majel Barrett Roddenberry said upon De's passing in 1999, "After Gene, DeForest Kelley is the greatest loss Star Trek will ever suffer." 
WOW!   
I agree, of course, since he was my favorite character as well as being a wonderful friend, mentor and human being, but just WOW!  I really wish De had heard that!  (So, I reckon all was immediately and howlingly forgiven for the "hands on her boobs sickbay shakeup scene" that always gets such a laugh at Trek cons!)
And I think he'd be surprised to see the number of Trek actors and fans, old and new, of all generations, who still say "DeForest Kelley's Doctor McCoy" when asked who their all-time favorite character is. Surprised and gratified.
It seems the line he said after Spock died lives on to cover is own legacy: "He isn't really dead as long as we remember him."
And remember him we do. With gratitude, respect, affection…and a tear.