BELOVED RBG–My Worst Nightmare Has Just Come True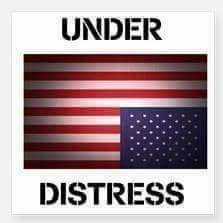 The year 2020 sucks bricks in so many ways, it's hard to decided which ones are worst.
Surely the pandemic, with the present POS at the helm…
Followed closely by today's devastating news–that Ruth Bader Ginsburg has died.
Mitch McConnell will do everything in his wicked power to place another far right/Trump appointee on the Supreme Court, against Ginsburg's dying wish to not be replaced until the next president is chosen.
McConnell denied Obama the right to name a Supreme Court Justice because it was ostensibly "too close to the next election" when he would no longer be President, but he will insist on allowing Trump to nominate someone, even though we're less than sixty days from another election that will most likely oust him (and possibly, hopefully, McConnell as well).
The lying, cheating bastards seem to be in league with Satan as far as orchestrating this year of unparalleled disasters.
I am seriously rattled tonight.
This can't be happening.
And yet it is.
If the powers that be don't do the right thing this time — delay the appointment until after the upcoming election–they need to be summarily executed for hijacking justice.
How much more will the American people allow before we decide to take up arms and overthrow these hypocritical, dangerously co-opted  bastards?
RBG was our only hope between now and January 2021 … and now she's gone.
I know she tried to hang on… for us.
Now let's hang on and keep resisting, in her memory, until the craven powers that be become the powers that were…
As an Amazon Associate I earn from qualifying purchases